Softorino YouTube Converter 2.1.15 is a powerful YouTube converter for Mac of music, videos and ringtones.
The program establishes a whole new level for video, music and ringtone downloaders.
Softorino Youtuber Converter – Youtube to Mp3 / Mp4
It has a new and improved conversion engine, support for each Apple device from 2001 (iPhone, iPad, iPod), more than 30 sources for downloading media, automatic Wi-Fi and recognition of music covers. Also, one of the most important new features is: Trimless Ringtones.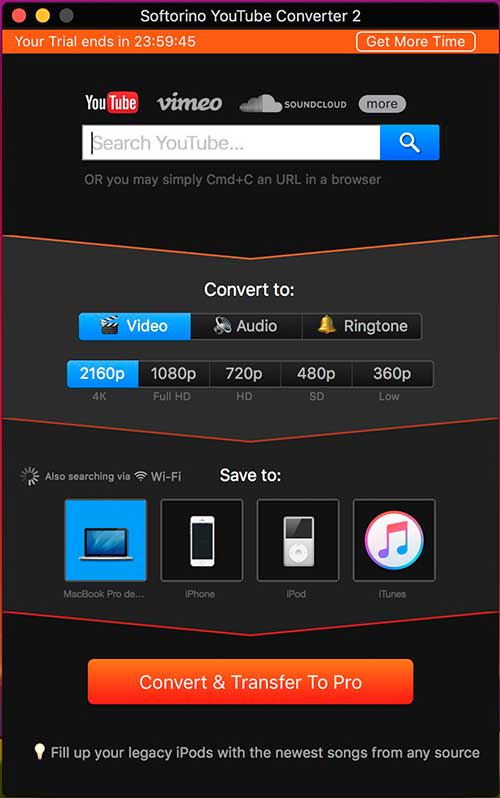 It will allow you to convert any video or music into a ringtone in just a few seconds, be it Soundcloud, YouTube, Vimeo or other services. All these features make Softorino YouTube Converter 2 a truly essential application for all owners of Apple devices.