FilmConvert Pro is a Photoshop CC plugin that enables film effect emulation. It has camera packs to improve color accuracy.
Add analog camera effect to your digital photographs, either to give another touch to your project or out of nostalgia.
FilmConvert Pro – Photoshop Plugin
We will have various effects and specific filters for digital cameras. We will have presets for different types of movies.
The plugin has exposure and temperature settings with sliders. The image preview is almost instantaneous and accurate for rendered output.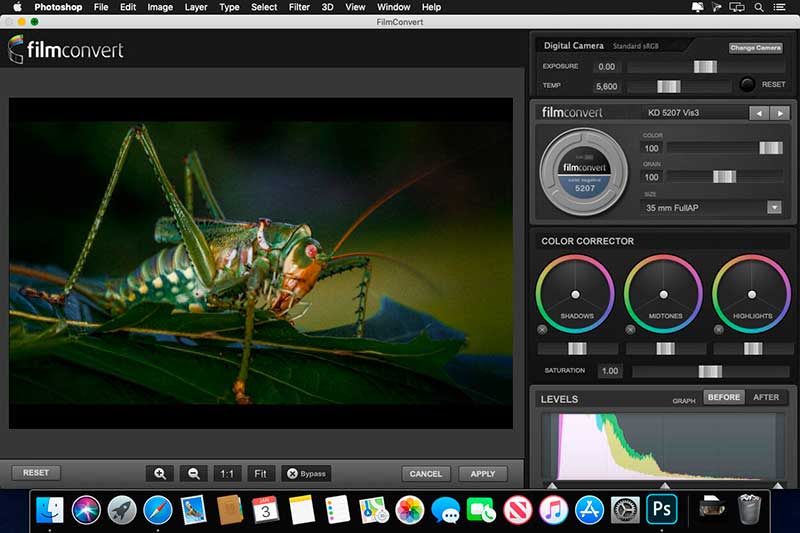 The type of film is selected by clicking on the text or by alternating the arrow keys to find the aspect you prefer. Controls for balance, level and saturation can be seen on a well calibrated screen.
Finally, emulation options include 8mm, 16mm, and 35mm sizes for various types of film, while some competing products have many more parameters and presets for more control.