Adobe inCopy CC 2020 15.0.2 for Mac and Windows is a word processor designed to integrate with the Adobe InDesign design application.
It also supports Word, Epub, PDF and HTML formats.
Adobe InCopy CC 2020 – version 15.0.2
OpenType SVG Font Support
Thanks to InCopy's support for OpenType SVG fonts, you can now use multiple colors and gradients in the same glyph.
With OpenType SVG emoji fonts, it is possible to include various graphic and colorful images in documents such as emoticons, flags, road signs, animals, people, food and iconic places. You can also create compound pictograms. For example, with the EmojiOne font you can create country flags or achieve diverse skin tones in your pictograms.
1-Combination of pictograms to form country flags
2-Combination of pictograms to form country flags
3-Combination of individual characters with skin colors
4-Combination of individual characters with different skin tones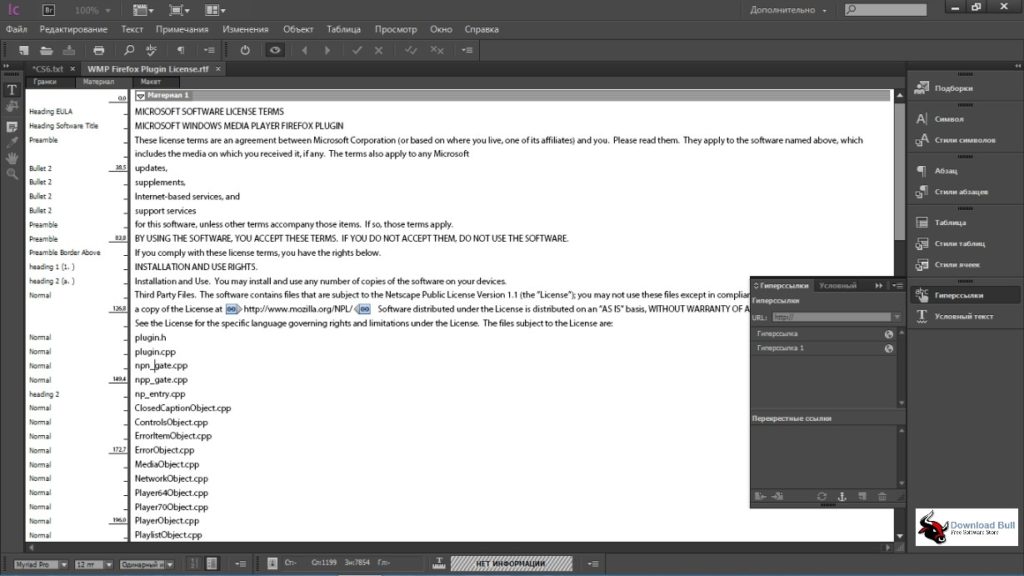 Add footnotes to table You
can now insert footnotes into an InCopy table. The text of the footnote appears at the bottom of the text frame.
The reference number of a footnote to the table will appear after the reference number of the footnotes for that story.
Table footnotes are preserved when importing Word documents, and exported to other formats that support footnotes, such as PDF, EPUB, and HTML.

Spacing between paragraphs of the same style You can now choose whether leading or trailing spacing will affect text of the same style. The Space Between Paragraphs of Same Style option in the Styles dialog box lets you specify a value for the space between paragraphs that have the same style. This value will only be used if two consecutive paragraphs have the same paragraph style. If the paragraph styles of the consecutive paragraphs are different, the value of Previous Space and Later Space will be used.
Remember the previous export format
Now all documents will remember their last export format. If the document is shared with another user or accessed from another machine, it will continue to retain the format in which it was exported.
---
WINDOWS:
INSTALL AND READY
NOTE: It is necessary to have internet activated and not block the program in the firewall, otherwise it will close with error when opening it.
MacOS:
1) Extras> Right click Install> Show package contents> Contents> MacOS> Install from here with Install
2) Once installed, use the included Zii patcher to correct it.